What Is a Blog And How Does It Work?
When the World Wide Web was born, people used it mainly as an information tool. Why? Well, websites built in the early life of the internet were unsophisticated and only provided one-sided interactions.
As the world evolved, the web became more interactive. Transactional and online-shopping websites were introduced. People started to embrace the internet. But there was still a problem: the internet remained one-sided.
However, that all changed with the introduction of the social web, Web 2.0. User-generated content became an essential part of the World Wide Web.
Internet users became choosy and only visited sites that offered two-way conversations; this leads to the birth of blogs.
What Is a Blog?
A blog refers to a website that is updated with new, catchy information regularly. It is usually written by one experienced writer or a group of writers.
Most blogs use an informal tone. But, there are also blogs that use a formal tone. Generally, there is no voice or writing style that can define how a blog should be written.
You can use any tone, topic, and style that you want. In the early life of blogging, blogs were simple and were mainly considered as journals or diaries. But things have changed.
Today, blogs have transformed from simple platforms, where people shared their thoughts, to powerful and influential platforms that every Intrapreneur needs to succeed in today's world.
Blogging is continuously evolving and is taking new shapes every day.
Blogging Vocabularies That You Need to Know
There are many blogging terminologies. Some of them can be confusing and hard to understand. But you don't have to know all of them. Here are a few terminologies that you should know:
 Blog – This terminology refers to journal, diary, or an article that is on the web. Original known as a web "log" shortened to blog. You can also use the term blog as a verb. Here is an example: I will blog tonight.
 Blogging – This refers to the action of writing a piece that will be posted on a blog.
 Blogger – A blogger is a person who writes blog posts and maintains a blog. So, if you have a friend that has a blog, he/she is a blogger.
Blogosphere – This is a noun that refers to all the blogs and personal sites that are in the online world.
Got it? Now let's answer the million-dollar question that is on everyone's mind: why should you start a blog? There many reasons why you should do it. It's fun and easy to start. It's also easy to use, and inexpensive.
You have probably heard people say that blogging is a fad that will die someday because it will be replaced by Twitter. Don't be misled. Twitter will never replace blog! Why? Well, a Twitter post can only have a 280-character count; this means that you cannot post an entire article on twitter. Sure, Twitter is growing, but it cannot replace blogging.
In fact, it will make blogging bigger because you can use Twitter to promote your blog posts. Here are more reasons why you should start a blog:
Blog about anything you have a passion for.
Make Your Voice Be Heard
Starting a blog will give you an opportunity to make your voice heard on the internet. You can choose a topic that you are passionate about and share your opinions with the world.
You can also use a blog to share a skill with other people. For instance, if you are a good cook and have awesome recipes, you can use your personal blog to show people how to cook.
You can also use your blog as a medium where like-minded people can come and share their opinions.
Making Money from your blog
Yes, you can make money using your blog. How? Well, there are so many ways you use to make money using your blog.
But the most common ways of making money using blogs is by placing ads on your blogs, becoming an affiliate of other companies, or by promoting your own products.
It may take some time before you earn money decent money, but it's worth the wait.
"If you have a passion for it and there is enough people searching for it…you can make a living from blogging"
Blog for Your Business
Business blogs are becoming extremely popular and are a must-have in the business world. You have probably noticed that most business owners are taking their business online and their websites have blogs.
These blogs help businesses rank top in search engines, engage their audience, build trust, attract more visitors, and transform prospects into loyal customers.
If you have a business, a blog will help take it to the next level. A page on the top position of a search engine like Google will get over 32% of the traffic to that keyword a user has typed in.
If the keyword has 5000 monthly searches, then you will expect to around 1600 visitors to that page a month. It will help a business get a competitive advantage.
Improving the Discoverability of Your Small Business
If you are an SME owner and have a website, adding a blog on your site will help improve your discoverability and increase the amount of traffic you get.
Also, if you cannot afford an SEO expert, adding a blog can be a great way to improve your rank on search engines. Better performance on search engines means that more internet users will discover your small business.
Good keyword research and good content is key to being ranked highly.
Market New Business
You don't have to wait until your newly formed company becomes an established brand for you to start a blog.
New enterprises need blogs too. Why? When compared to other marketing tools, a blog is by far the fastest, easiest way to get new, promising leads.
It is also the quickest way to attract traffic to your new site. Blogs are also cheap, and this will help your business cut costs.
Help You Enter the E-commerce World
If you don't have a topic that you can share or business, you can still start a blog to get into the e-commerce world. You can link your blog to an e-commerce site where you will be selling items as a side hustle.
You could start blogging on why people should buy an item you are selling and feature testimonials of your previous customers. Review style articles with the correct links to that item can make you a small fortune when done correctly.
Should You Introduce Your Blog on An Already Existing Website or Set It Apart from Your Main Website?
Some experts that say that one should add their blog onto the established website and those that say that one should set it apart from their website.
It all comes down to your needs. All in all, make sure your blog is frequently updated regardless of what it is meant for. You should also make sure you add new content as many times as possible in a week.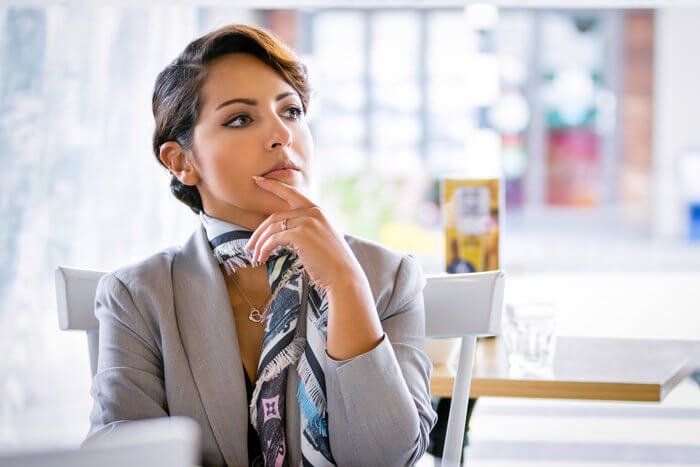 If you want a bigger presence on the web you need a blog
What Are the Downsides Of Starting a Blog?
Blogging has many benefits, and that explains why it is growing in popularity. But that does not mean that there no downside.
Blogging can be time-consuming as it requires you to update your blog regularly. You also need to be effective at SEO, so you can rank top on search engines and attract more readers.
This means that you will have to hire an SEO expert or spend a great deal of time doing SEO yourself. A blog is a website, which means that it will be having technical issues at times.
When a problem arises, you will be forced to hire a person with technical know-how to help you solve it. You will also need to come up new ideas to be successful in blogging.
This can be difficult. But the good news is that you can hire a writer to do it for you or invite a guest writer to share something on your blog.
Blogging also takes some time to pay off. But if you are patient enough, you reap big.
Is blogging hard?
You don't need to be a web-expert for you to start a blog. However, besides technical know-how, you need to be a creative writer to be successful in blogging.
If you have ever written articles before, then blogging should be easy; you will be able to pull it off without any issue. However, if you have never written an article before, blogging can be hard for you.
But that should not discourage you because you will learn and become a good blogger as you go on. Practice makes perfect, right? As for the technical part, you can hire someone to help you come up with a good-looking, trendy website.
You can also use blogging platforms such as WordPress, Blogger, Medium or Tumblr; they are designed to make blogging easy and are user-friendly.
Put time and effort in now and reap the rewards later
How Much Do You Need To Start A Blog?
You don't need a lot of money to start a blog. All you possibly need is an inexpensive, experienced web developer to help you come up with a catchy and trendy blog.
If you want to blog for fun, you can use create a blog for free using blogging platforms such as WordPress, Blogger or Typepad.
However, if you want to make blogging your main hustle, it is not advisable to go for free blogging platforms. Why? These platforms don't allow much customization, which means you won't be able to make it look unique.
You won't even get a domain name. Instead, you will get a subdomain name. Having a subdomain name is not professional and will never help you build the credibility you are looking for.
There are blogging platforms that will allow you to purchase a domain name and use it with your free blog, but you will still face customization-related problems.
Self-Hosted WordPress Blogs
If you want to start a blog cheaply, the best option is to get a self-hosted blog powered by this sites' blogging platform, WordPress.
This is the option that most of the big, influential bloggers prefer. If you go for this option, you will need the following things: a web host, a domain, a cool theme, and a few plugins that will help make your blog more efficient and functional.
Once you have all these things, you will be up and running within no time.
How Much Does a Domain Name Cost?
If you buy a .com domain, it will dish out around $10- $12 per year. However, you can get a free domain name if you sign up with Bluehost.
If you want to register your domain name separately, choose Godaddy, it is the best and possibly the most reliable domain name registrar.
Cost of Web Hosting
If you select Bluehost as your webhost, you will be charged $7.99 per month. They, however, run promotions and you can be charged as low as $ 3.95. They are cheap and reliable.
If you go for Hostgator, they will charge you $ 5.56 per month. Overall, web hosting is relatively inexpensive and should not prevent you from starting a blog.
Cost of WordPress Themes
If you have a tight financial plan, you can go for a free theme. There are plenty of them on the web. All you have to do is conduct simple research online.
There also premium themes such as Divi, Thesis and Genesis Framework. Thesis comes with several unique features and they don't cost much.
The Divi theme you get access to 60+ themes that you can use multiple times a year.
Genesis Framework themes are not only well-coded but are also very beautiful; it will cost you about $80 to get this theme.
How Much Does a Plugin Cost?
When it comes to plugins, you can go for free plugins or premium plugins.
Regardless of the plugins you go for, you can be sure that they will work with no problem. As a newbie in the blogging world, you don't need to spend money on plugins to be a successful blogger.
However, if you are an established blogger and have money to spend, you can invest in premium plugins to improve your blogs functionality and also your performance of on search engines.
Blogging is a revolutionary marketing channel that you cannot afford to ignore. It is cheap, efficient and will give you the visibility you have been looking for.
Even if you are not accustomed to writing, starting a blog is easy. As for the technical part, you can hire an affordable web expert services to help you or use free blogging platforms available on the internet.
What are you waiting for? Start blogging!